It is now common knowledge that due to the pandemic conditions, online platforms comprising different fields are booming in their businesses. This not only includes the fancy entertaining platforms but online programs that actually benefit your career and skill set. Do not believe it? You will in a few minutes once you finish reading this article on 10 Demanding Skills In 2020.
There were times when parents used to condemn the kids to stop using their mobile phones, tabs, laptops, and computers. Times have been evolving and now parents insist children try out something new through online platforms. Similarly, since the majority of the masses are working at home due to current scenarios, people are desperate to learn something that would excite them. They look for online courses to furnish their skills and find time for their innermost passions. What if I tell you that you can not only learn new skills online but also receive certificates that could benefit your career graph?
10 Demanding Skills In 2020 gives you these in-depth details on where you can find online courses and what are the most in-demand job skills for this year. It is no surprise that there is always a fight to attain the best of best candidates in the market. The skilled jobs in demand are the foremost criteria that recruiters look into while hiring the applicants. Out of these, the basic requirement today is without any doubt, the computer skills. This is universal and hence computer science skills are in demand for the longest time that I can remember.
Since 2020 has been consistently providing different shades of business and its confusing graph, the list of 10 Demanding Skills In 2020 will give you the absolute consistent set of skilled jobs in demand ( of all-time).
UX Design ( User Experience)
Ever came across an app or a website that is so comfortable in using that you enjoy its running experience? That comes from the brilliance of a UX designer. This is and will be the most in-demand job skill for a long period of time. As you are a witness to the growing technological advancements, you will know that its user experience is a key factor in promoting any kind of business platform. Be it education or corporate market.
If you are wondering what are the basic qualities that come with the learning of UX design, let me brief you regarding that bit. The technology and its evolution is, of course, a part of it. Other than the computer science skills in demand, there are different fields of expertise that infuse in this mega branch. They include Market research, Psychology, Business, and a grip for smooth design.
Most of the sites undergo in their interface design from time to time. This comes as an upgrade to the previous versions and bettering it through constant observation and surveys. If the users get into a state of irritation due to the obstructions they face from the site, there will be a drop in the customer list for sure. Hence, UX Designers are a bridging factor to the users form the company.
You can find the platforms for learning this most in-demand job skill here:
Cloud Computing
The world is full of people where each of them distributes different kinds of creative abilities at the forefront. Be it any type of field, there are always certain spaces to be filled in the larger domain of both personal and public profiles. Profiles can refer to the people as well as a company as a whole. The population produces and submits large bags of information in the world of the internet along with device storage. Where do you think all of these data are being stored?
There are different domains that offer storage and performance stability through support technologies. For these domains to achieve this establishment, cloud computing skills are a must. The skills comprise the ability to back-up huge data storage, company files, app functionalities, documents, media files, and so on. For example, you may find that a certain company possesses a specific kind of site wherein all the official data are stored and the employees working only within those sites. That is possible only through a cloud computing technology in-built in their connections.
Some examples of this technology are Google apps, iCloud, and  Microsoft Azure. Now you know why cloud computing is a part of the 10 Demanding Skills In 2020. It is basically a computer science skill in demand and what it promises is an abundance validity of space in the 'cloud'.
You can find the platforms for learning this most in-demand job skill here:
Scientific Computing
This field is an amalgamation of two disciplines mainly, mathematics and computer science. Hence, the demand for scientific computing is an indirect demand for engineering backgrounds. But with various individual courses/ diploma courses available online, companies have been open to hiring applicants of certification courses as part of their resume.
So how does scientific computing exactly work? There are algorithms, coding, problem-solving, modeling, and frameworks bound together along with the computer science knowledge. It basically provides a language for computers and other applications. This forms the framework for the main functioning body of the computer. It associates certain language codings for specific processing of applications in-built on a computer. The importance of why this computer science skill is in demand must be out of the question by now.
Scientific computing is a necessity in almost every IT sector and organizations providing large sums of internet services in the foreground. It is a consistent topper in the list of skilled jobs in demand. Any computer or a device to be functional will definitely require the services of scientific computing.
You can find the platforms for learning this most in-demand job skill here:
Artificial Intelligence Programming
This programming is very much inter-related to the idea of Scientific Computing. Under Artificial Intelligence, the software of the developing language formulates its predominant nature of the function. Just like the name suggests, AI gives an alternative language that reciprocates with that of the human brain. In simpler terms, Artificial Intelligence is a non-humanized version of the brain.
There are lots of people who depend on training centers for guidance through such programming courses. In fact, there have been cases wherein students withdraw from engineering courses to just learn these skills specifically through individual coaching centers and certification programs. Though, with an engineering background and a certification course can win you much credit on the hiring desk. With the pandemic crisis, there is a continuous seeking for people with AI programming skills.
That is exactly why it occupies a major section in the 10 Demanding Skills In 2020. There is constant demand owing to the lack of a good set of programmers in the market. Hence, learning this computer skill will only bring you up to a rising pedestal and secures your job for years to come.
You can find the platforms for learning this most in-demand job skill here:
Business Analysis
As the term suggests, Business Analysis is a discipline predominantly aiming at research. The analysis coming with the variants of business and relating services are a part of this domain. The major work of a business analyst is to determine the progressive graph of business, its sustenance in the market, and client growth over a consecutive period. The changes made in an organization and its impact on every ground level is another nature of work. Also, the concerns doing rounds within the groups of an organization, the complications of strategic planning are all a driving factor in the role of a business analyst.
Any logical planning that requires a deeper insight into certain parts of it will come under the tag of business analysis. Hence, a lot of research methodologies are bound to be infused with the notions of business analysis. Usually, any candidate with expertise with research and strategic planning opt-in for this skilled job in demand. It does not constrict its boundaries as it does with other computer skills like coding and language.
Business Analysis fills in the gap between the business and IT sectors. The processing of data, accumulating service providers, growth of the implication of policies, and overall reporting rubrics are requirements on the hands of a business analyst. In the certification courses, training on how to strategically collect, analyze, and report the given assignments will be the priority.
You can find the platforms for learning this most in-demand job skill here:
Affiliate Marketing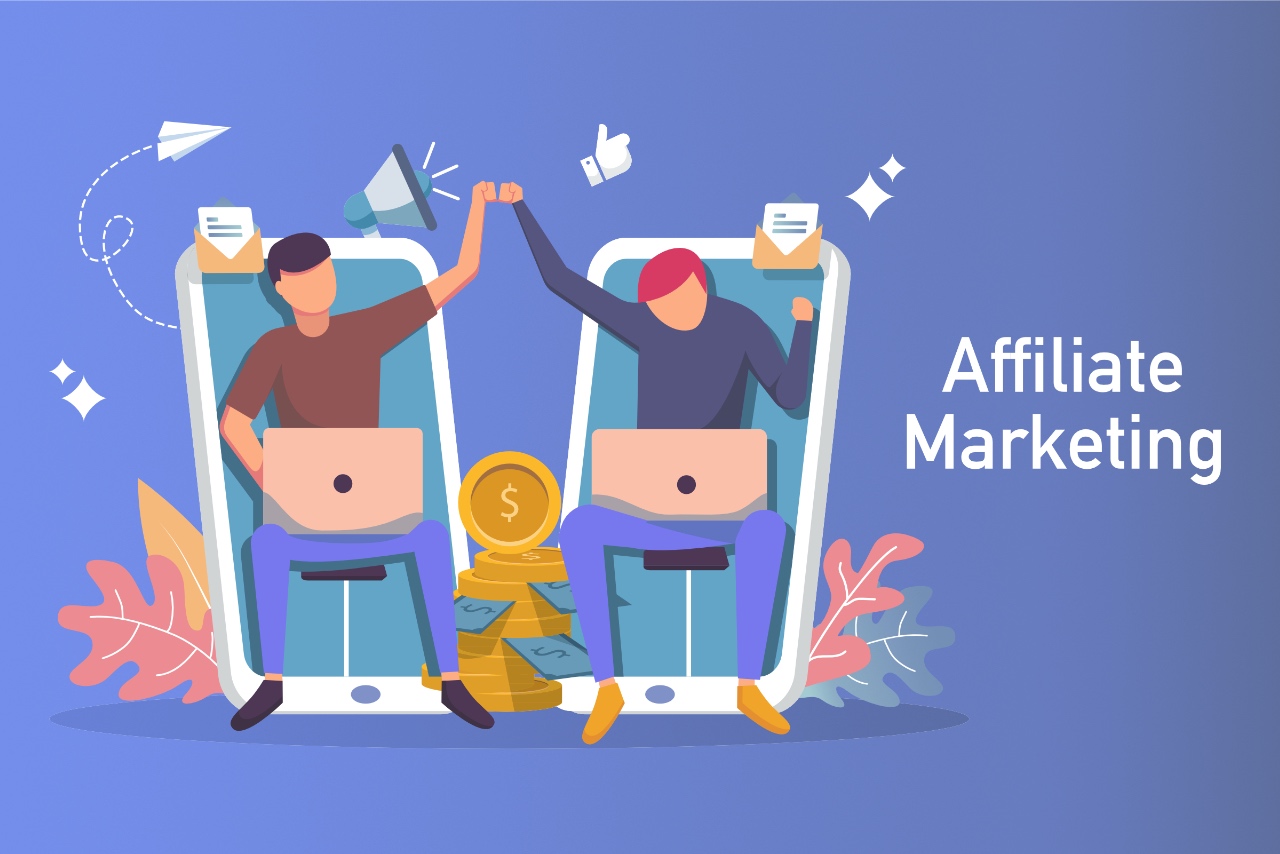 This type of marketing is the most common kind in the field. It is basically selling and marketing products of another organization or a person. They act as a medium to influence consumers and buyers through their active performative range. People who usually choose the field of marketing do not widely opt for affiliate marketing. Hence, there is a lack of performative influencers and moderators who advocate supplies/ products.
Persuasion is a key skill that must be present within the personality of a person applying for marketing. This skill comes in extremely handy when affiliate marketing is the nature of the job. Persuasion is an important factor that cannot resist your consumer to not buy it. They will come to a state of temptation and curiosity to try out the product. Not every person can pull out such a tendency with the minds of the buyers.
Separate online courses for this case are available widely. It can also be taken into consideration for people who wish to brush their skills in marketing and its tactics. The large tricks and mind games that prove effective with the persuasive skill are all put together in the courses present in the online platforms. With most businesses shifting to online platforms, creativity in ways of marketing are also under skilled jobs in demand.
You can find the platforms for learning this most in-demand job skill here:
Analytical Reasoning
Reasoning skills are a great addition to not only the resume part but also for self-improvement.  It could be any kind, analytical, or logical. But the favorable clutch for observation lies common in both the cases. Analytical reasoning helps you imbibe an eye for evaluation and slipping points within a set of data. This skill transcribing into the agendas of organizational development is another face of its nature.
You might be wondering that computers have a greater vision of procuring results in this case. True. But for the computer to generate the same level of analytical reasoning based on the requirements of organizations is another step of technological advancement. In fact, groups of people possessing analytical reasoning and scientific computing as their skill set, step up to make this futuristic notion come into play.
Although there are quite a lot of improvements in this field, the basic skilled job in demand to establish this function is largely out there. Analytical reasoning is found in many areas of competitive exams as well. This proves the necessity of such a skill in different domains and its significance as well. Learning such a skill will benefit you in every way possible.
You can find the platforms for learning this most in-demand job skill here:
Sales
Sales and marketing come hand in hand at every occasion. Neither of the disciplines can stand alone in their respective nature of work. While sales are all about promoting products, goods, and various kinds of services to the customers/ clients, marketing is more of the process of such services. With the current idea or product in hand, a sales-person must be capable of selling it to the targeted audience with a profit negotiation. This is because there will be a target amount to achieve by the individual in order to support the organization in reaching a credible success rate.
A sales-person must have the knack to identify with the customer preferences and moderate changes with current trending ideologies. Only then will there be a growth in the economic aspect of the business. Commercial trading is the basic notion behind this. Sell a service and receive an order from the customer/ client that uplifts the graph of the performance of the company as well as the profitability ratios. A sale is an important aspect that associates funding to run the company for the long term.
Although this discipline occurs as fieldwork by large, online sales through leads and advertisements are also part of this department. These types of sales are easily adaptable if they are learned in a systematic way. Lead creating and online pop-ups are part of the computer science skills in demand that come under sales.
You can find the platforms for learning this most in-demand job skill here:
Blockchain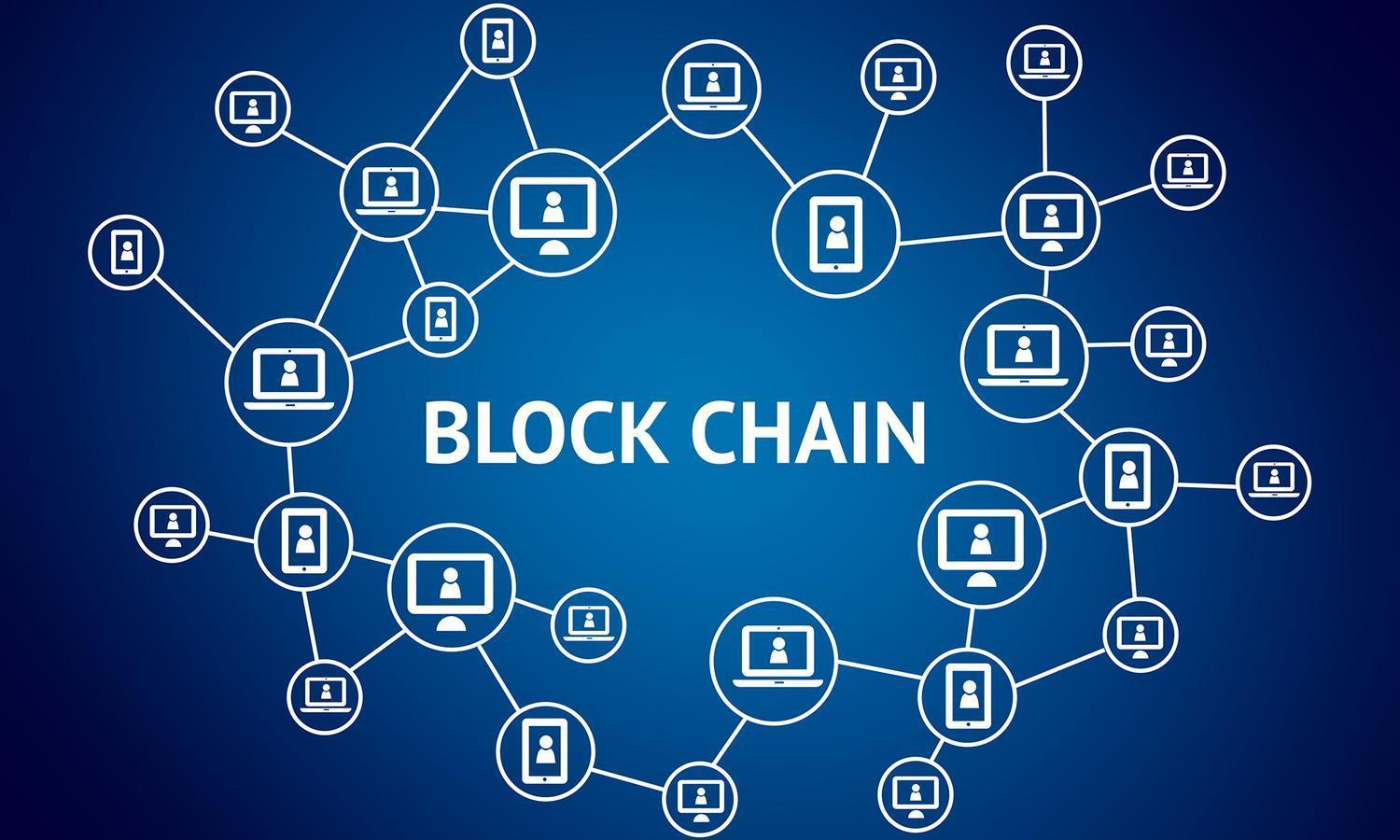 This technology is a revelation to the world of transactions. The rapid growth of this technology over the years has become the reason for its inclusion in the 10 Demanding Skills In 2020. Blockchain basically handles cryptocurrencies like bitcoins and other online transactions. So, why has this particular technology been doing the rounds of the skilled jobs in demand?
It is because of the wide acceptance of its nature of work by the masses. Unlike other transaction platforms, blockchain provides a stable stealth mode to process each of its data. The security of the accumulated data, transparency of history within the parties concerning the transactions, and decentralization of a control head make it a trustworthy platform to formulate every confidential information.
Due to its fascinating breakthrough in the field of computing and encryption, it is a computer science skill in demand forever. If a person is said to possess this skill or even have the basic knowledge of its functioning, that is a huge credential to flaunt a badge on. IBM majorly deals with its services through blockchain technology and hence a company with that forte can affirm you on its benefits of possessing knowledge over it.
You can find the platforms for learning this most in-demand job skill here:
Video Production
Creative artists who are passionate about the world of filming and everything around it have got a new way to assure their love for it all over. Artistes' attention here, please! Video production is now an essential part of the skilled jobs' in demand. Most of the businesses and organizations promote their ideology through video advertisements and online modes. For that to be eye-catchy and flamboyant, companies look for candidates with a background in video production. Almost every big/ small organization will have a group or two for creative inputs, which also includes video production.
To get a clear idea of video production, let me put it up in a simpler way. The role of a video producer includes the process from the time of a novice concept to the complete end of its execution. The building up of ideas and ways to go about how to create an impact with the concept base and filmmaking experience is what makes a video producer. It does not necessarily have to be for cinema, video production is a part of the computer science skills in demand under corporate business as well.
In fact, a lot of filmmakers who are working in the field of cinema have been a part of the ad-making business and delivering concepts as a side passion. This expands their own knowledge of different technical aspects and gives them the space to experiment with various tracks of creative flow. Online courses for this skill is out with a wide range of interesting elements to look forward to.
You can find the platforms for learning this most in-demand job skill here:
10 Demanding Skills In 2020
As we enter into the dilemma of choosing the right path for a career, we tend to experiment with quite a lot of options until we find just the perfect one. While you wonder how can you experiment while an actual certification/ diploma course is high in the price list, online courses come as a boon that way. There are free trial runs that you can enroll in to make sure that you are actually into that subject and also that the offered course promises to show the expecting results. This way, you do not lose any a heap of money just in the name of experimenting.
The main motive behind this article on 10 Demanding Skills In 2020 is to find a clutch balancing both passion and career. Only when these two elements coordinate along, will the end product be soulful and rich in nature. These 10 skilled jobs in demand do not only satisfy your yearning to land on a safe job but also provide a chance to add an extra skill in your skillset. Either way, you enjoy the process of learning in the comfort of your home.
The courses that link as suggestions above in the list of 10 Demanding Skills In 2020 have both free and paid services. You can choose the free month trials on these sites before you actually dive into the deeper concepts of the subjects. If you are wondering if the payable courses come at a hefty price, then do not fret, because the compilation of these sites promises a very reasonable rate for the load of services and knowledge they provide.
Online Learning Platforms
Apart from the list in 10 Demanding Skills In 2020, if you wish to learn an extra field to improve your awareness and expand the career path, here is something for you. The following are the list of names that are current best platforms providing online coaching. These comprise different ranges of skills, tricks, and hacks with a bit of textbook wisdom to accompany the perfect idea of 'fun learning experience'.
These online platforms provide different courses starting from technical support to creative smartness. They cover most of the skilled jobs in demand apart from the given list of the article. You are sure to feel the drift of confidence in yourself within a few months into the course itself. So, what are you waiting for? Start to explore and learn at the same time by clicking on the links for the skills that you really think will work out for you.
Happy Learning!