Just imagine you see dangerous fire anywhere. People are in danger. What will be your first step? Maybe you first search for fire extinguishers or water. Now suppose you find it, then? Are you sure that you will perfectly use it where it should be used? Many people may answer it yes. But those people who never used it or do it and don't know very much about the type of fire should know that the use of fire extinguishers is not that easy and not the same every time. There are some factors about operating or using it. There are many such types of skills that one should know. Like cooking, sewing, etc. These skills are very essential for a smooth life, that's why known as life skills. Life skills make life easy and smooth. It helps a person to survive in very complex and hard situations. Life skills can save your life from tough circumstances. Let's see 10 life skills one must-have.
Swiming
Life is unpredictable. No one can predict the next moment of life. Who knows suddenly you found someone is drowning. Or you slipped down into river, lake or sea. Or you got caught in the flood. In these types of worse cases, one should at least know swimming. Now think, this small skill is how much useful in saving a life whether your's or other's life. Swimming will take hardly 2-4 weeks. It could be believed that it will cut some hours of 2-4 weeks of one's life but in the adverse conditions it may paste years in one's life.
So If you are a parent then you must ensure that your child and you can swim. It could be the best and creative summer task for teenagers and preteens.
Fire Extinguishing
After water let's talk about another crisis which is fire. No doubt the first invention of Homo sapiens had changed everything for them in a very good manner. But everything has its other side. And the other side of this thing is horrible. Fire can burn everything to ashes in minutes. Keeping this on the eye, people also take precaution as fire extinguishers. It could be water, sand fire extinguisher tank, etc. You will find it in every important place. But fire extinguishing things are not that easy in use. One should know it properly that in which type of fire which type of extinguishing method should be used. For example, a fire due to petrol should not be treated with water. Water is heavier than petrol if you will throw water in the petrol fire the petrol will increase. In these cases, sand should be used.
Cooking
Have you ever felt a craving for some particular dish but could not have it as you do not know to cook? Are you tired of food made by others and want to try out something new? Then learning this life skill will change many things in your life and will also meet your needs or cravings. Not matching a chef-level, but one must have the know-how of cooking easy things, like Maggi, Chapati, Dal. So that emergency would never hit you hard. 
 For using this box you must have the proper knowledge of what type of medicines it contains and their uses too. You must have some know-how of all the medicines and their expiry dates too because using the medicines after the expiry dates may prove to be fatal. This is a life skill because at the time of emergency this skill proves to be a lifesaver. 
Machine knowledge
In the era of automobiles, vehicles are everywhere and a very important part of our life. This comes under technical skills but a person who owns a car must have a proper know-how of dealing with situations like fuel tank, puncture, circuit breakdown because if you are a travel freak and wish to travel by your vehicle, having all the technical knowledge of your vehicle will always save you and your time. You won't need a mechanic in an emergency. 
One should also have some basic knowledge of the mechanics of bicycles, fan, electricity, etc. Since we are fully surrounded with electrics and its appliances. It could be a boon if you know how to deal with home appliances in an emergency.
Using your Atm card
 In the world full of cashless payers and buyers some people don't prefer cashless transactions, they require cash for both paying and buying. So, if you don't know how to use an atm card then it could create trouble to you, as this condition may arise anytime. That's why this skill should be in 10 Life Skills One Must have.
Sewing
You all must have faced such situations in life where your clothes get torn at some awkward moment and you urgently need to sew it, then this life-saving skill will always save you as having the know-how of sewing will always take you out of those awkward situations, and sometimes it happens that you lose your favorite clothes just because they get torn and you don't have the know-how to fix it. So, this skill will also take you out os such situations.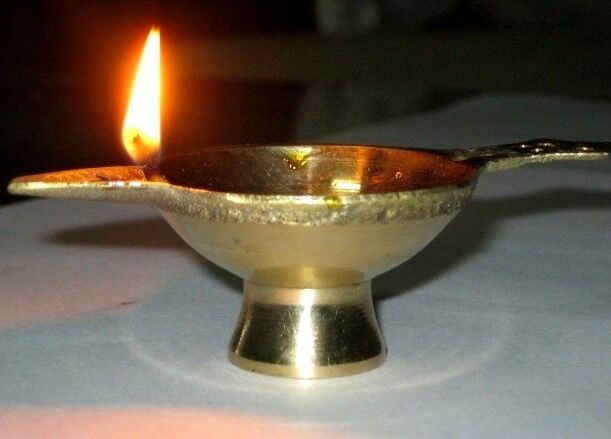 This life skill could be the best among the 10 Life Skills One Must have, for those who have Nyctophobia, means fear from the darkness. It could be the most horrible moment for them if they caught in the house, the electricity went and the torch has a low battery. Nyctophobia people can't tolerate darkness, so they should know about the technique through which they can make a light source in-home on their own. To make a homemade torch one has to first find out a base like a stainless steel small bowl, oil or kerosine, and cotton. After pouring the oil in bowl tear the cotton and make it thin width straw and put it into the oil. Then through matchbox, your fear is no longer huge. 
knots
A knot is a deliberate complication in cordage which may be useful for tightening something. One should know how to make knots for different purposes like shoe lays two strings, thread, etc. Do you know that there are a good number of knots used for different purposes? There are many types of knots like Thumb Knot, Reef Knot, Figure of Eight, Timber Hitch, etc. These knots are used for their respective roles. Whether you are in hacking, home or anywhere else, some basic knowledge about knot can make you a star between your friends.
Conclusion
As we discussed that life is unpredictable so we should be prepared for every situation or emergency. Life skills make things solved. Some of the abilities like cooking, sewing, riding, etc should be learned. Many times life skills have a proven lifeline.  And that's a good thing which can make you a hero in front of your closers. So just manage to have some time from your life to make your life more secure, and learn these 10 Life Skills One Must have.