2020 is so far full of surprises in every way. Series with new genres, exciting screenplay, and experimental scripts are entering the market which is quite refreshing to the viewers. Never Have I Ever is one such series that comes in with an old-fashioned drama with a new approach. High-School dramas are very cliché now since most series you come up with is somehow in the backdrop of a high school. So what will a drama like Never Have I Ever bring in new to the table?
It's the 'Indian Touch'. The story centers on an Indian-American who deals with balancing both cultures and not look stupid in either of the social setups. It comes out pretty well because it lacks the usual stereotypes that ensue with such a story. The main cast includes Maitreyi Ramakrishnan, Poorna Jagannathan, Sendhil Ramamurthy, Darren Barnet, Richa Moorjani, and Jaren Lewison among others. Mindy Kaling directs this feel-good drama.
Never Have I Ever- Review

To begin with, the series does bring in a lot of drama. Not as much as the Riverdale series, (though it does make a cameo in one of the episodes!) but a much simpler version of teenage drama. It comprises a huge list of characters but the main lead, Devi (Maithreyi) is what connects everyone. She is not the usual introvert kind or popular ones that you see in school. She comes somewhere in-between where she is a topper in class but also a wannabe coolest person in school.
She was never the wannabe kind but she desperately wants to be so in her sophomore year because of the previous year's events. Devi lost her father while she was playing in the school's annual event. He came down with an attack that was quite traumatic to Devi and her mother. If that was not enough, she got a paralysis in-between her swimming class after the tragic loss. But eventually recovers from the attack.
Due to all these events, there was a pity image of her in the school which she did not want. So, she wishes to change the image and become cool in other's eyes. Or that is what she believes she wants to do. This forms the outline of this series and the events that occur in order to achieve this is what follows.
 Never Have I ever- Owning the Title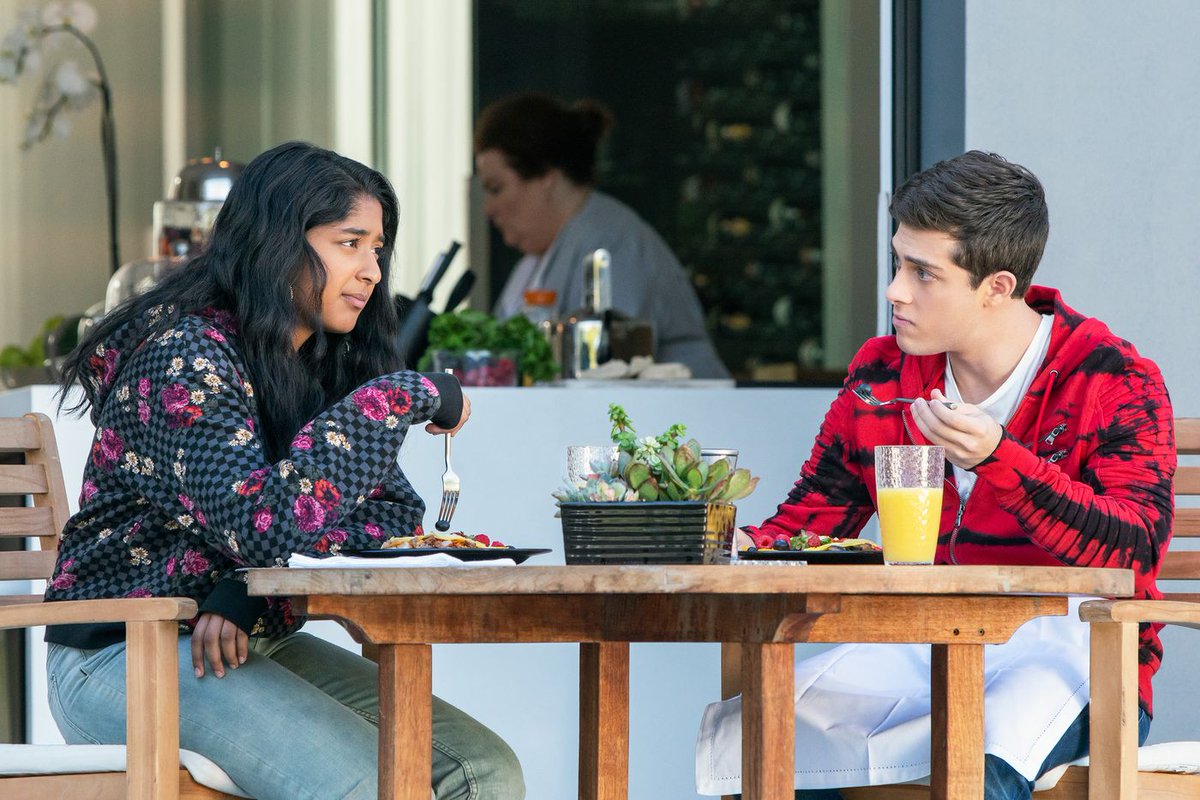 The title of the series comes from the mindset of the lead. It is basically her journey on her first-time experiences that reflect in the title as well. In fact, the first scene of the first episode shows Devi praying that she goes on to achieve all the steps (which for her is the first time) to ultimately be a cool kid.
She and her friends, Eleanor and Fabiola group together on this plan to find boyfriends as the first step of their process. This huge step is what leads them to unravel a lot of mysteries of themselves and their families too. Like Fabiola finds she is gay and the liberation she finds while coming in the open at various points is portrayed in a very mature way.
Similarly, her friend Eleanor is the President of Drama Club and has her mother issues to solve alongside catching up with her friends. Every character has an individual story to tell even though the whole of the plot revolves around Devi. That is something to look forward to while you watch this series. It shows that every person undergoes through this high-school phase. How they deal with that part and sum up to the main character is admirable.
Coming back to Devi, it is her interactions with her therapist that brings in a different angle. It makes you realize that she wants to hang out with the coolest guy to overshadow her grief for the loss of her father. Just like an act of diversion. She finds it is best to not acknowledge it and bury the emotions to forget it.
Full-on Drama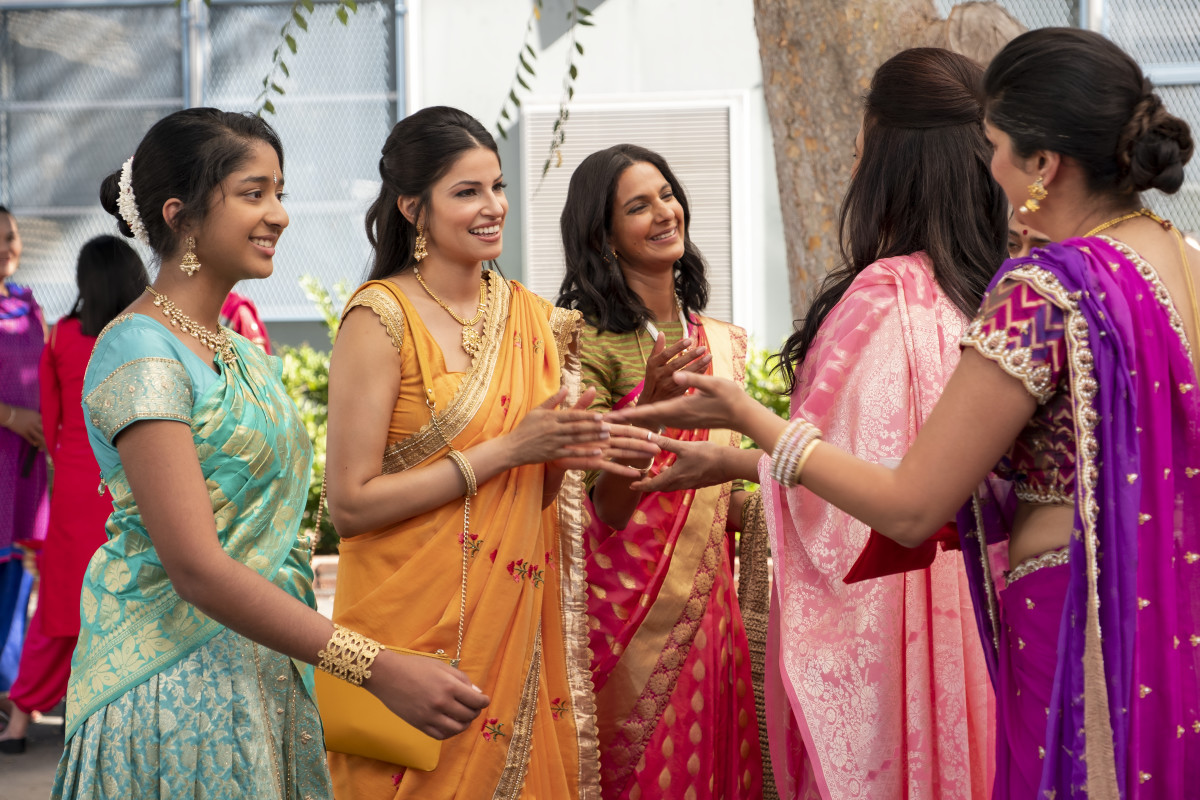 Owing to the Indian angle, there is quite a lot of revelation of the common misconceptions that Indians are accustomed to in foreign countries. It is commendable that this series did not just turn out to be another of those which has a stereotypical approach to the Indian culture. As far I can say, this series is (one of) the closest to bringing a real picture of a conservative Indian behavior in a foreign setup.
Not only that, Never Have I Ever showcases a blast of characters pertaining to different countries and cultures. Netflix's high-school dramas usually tend to picture the American lifestyle. Hence, the mixture of cultures brought in this series comes fresh to the audience. The depiction of the Indian lifestyle may not have completely scored on the charts. But it definitely does seem like a start for a different viewpoint to our ways.
The series is a light-hearted high school drama with nothing so suspenseful to watch out for. It represents the daily chaos and struggles of an Indian-American kid. Certain parts amuse you for its simplicity and also bring in the relatable quotient much closer in this case. Overall, it is a fun watch at the least.
Also, bonus points; John McEnroe, the sports icon narrates the episodes. Except for one episode where Andy Samberg takes in the place. Another more reasons to watch Never Have I Ever!