Men's fashion is on the rise in recent years with new trends and styles pitching every now and then. From old quirky attires to the new age classics, the fashion world is evolving every day for the likes of men. A plethora of novice designs is making its way into the clothing industries. And now with affordable price ranges, it is also making its way in every men's wardrobe collection. That being said, you could guess why a list of Top 10 Indian Clothing Brands for Men will help you with choosing the best options in the market.
There is a common misconception that the men's clothing brands are mostly of foreign origin. But you will be surprised to know that most of the brands that are in the market are of Indian origin and of course with International quality. The Top 10 Indian Clothing Brands for Men comprises the list of the most famous and the best quality clothing. This makes your shopping much easier and wiser too.
Allen Solly
This well-known brand has come a long way from the 16th century. Allen Solly was originally founded by William Hollin and Co. Limited. Madura Garments which comes under the division of Aditya Birla Group later took this label under its wings. Today, in the world of men's fashion, Allen Solly is bound to be in the list of leading brands not only in India but also around the world. This line of garments comprises all sorts of attires dedicating to the preferences of men. Some noteworthy ones among them include Formalwear, T-shirts, Trousers & Chinos, Jeans, Sweaters, and Sweatshirts.
Flying Machine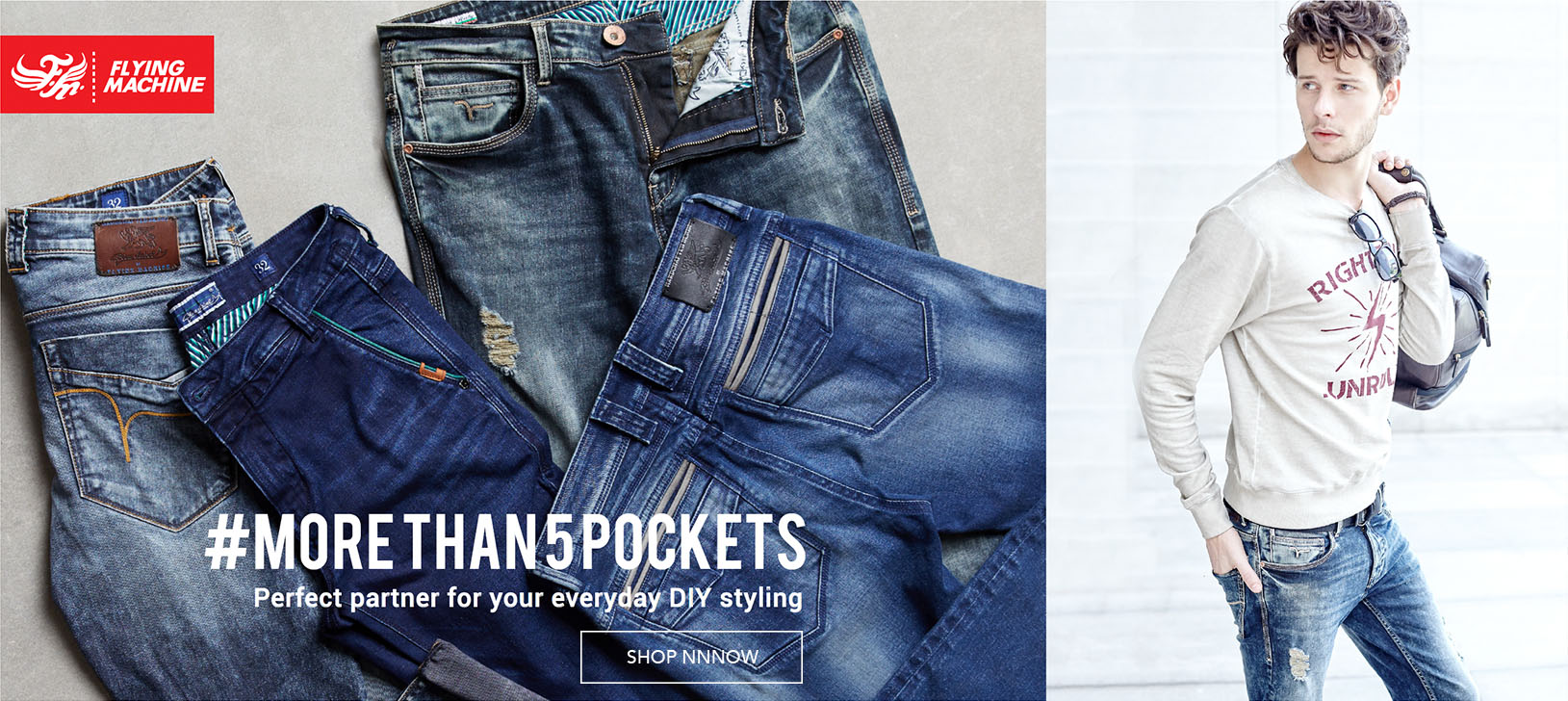 Flying Machine is one of the brands that India owns with pride. It is the first home-bred denim brand that had its launch in 1980. Arvind Mills (Garment Division) holds the rights to this exclusive line. As it is one of the primary denim brands in the country, Flying Machine boasts its collection of Jeans and Denim varieties to the top. Today, there is a range of other products like T-shirts, Shoes, and Backpacks that stand in the spotlight as well. They produce worthy quality materials that come at a very reasonable price.
Louis Philippe
The name comes after the French King, Louis Philippe. Having its launch in the year 1989, this again comes under the division of Madura Fashion and Lifestyle. It is also one of the largest in terms of men's clothing brands in India (as of the survey in 2018). Louis Philippe quite often referred to as LP, has arguably got the most comfortable formal wear. Every men's wardrobe is sure to possess a set of LP's formal wear because that is how prominent it has become.
Peter England
This is an exclusive brand for menswear. The history if its existence and entry to India are quite interesting. They were originally distributors to the British soldiers for Khaki trousers. In the 2000s, the Aditya Birla Group took over its garment label, thus beginning the Indian journey. The brand is now one of the leading names in the textile industry with customers worldwide. It appeals to the young dynamic working professionals among other patrons. Being an exclusive men's fashion wear, it excels in providing trendy varieties from casual to formal attires.
Monte Carlo
Though the name sounds very Italian, Monte Carlo is a complete Indian brand by the Nahar Group having its base in Ludhiana, Punjab. Jawahar Lal Oswal of Oswal Woolen Mills Limited is the chairman of this enterprise. Monte Carlo specializes in woolen wear specifically alongside other comfort apparel. Keeping in mind the Indian sense of style, it successfully marks its position in the garment world.
Provogue
Provogue has its roots in the city of Mumbai, Maharashtra. They were officially in the market in 1997. Pretty soon it went on to become a competition to the other pioneers in the industry with their soaring sales. They brought out the best of casual wear in the Indian premise making a sharp foothold. Though submerged among the arrivals of other new-age clothing lines, Provogue is still welcoming to the casual wear audience owing to its quality.
Park Avenue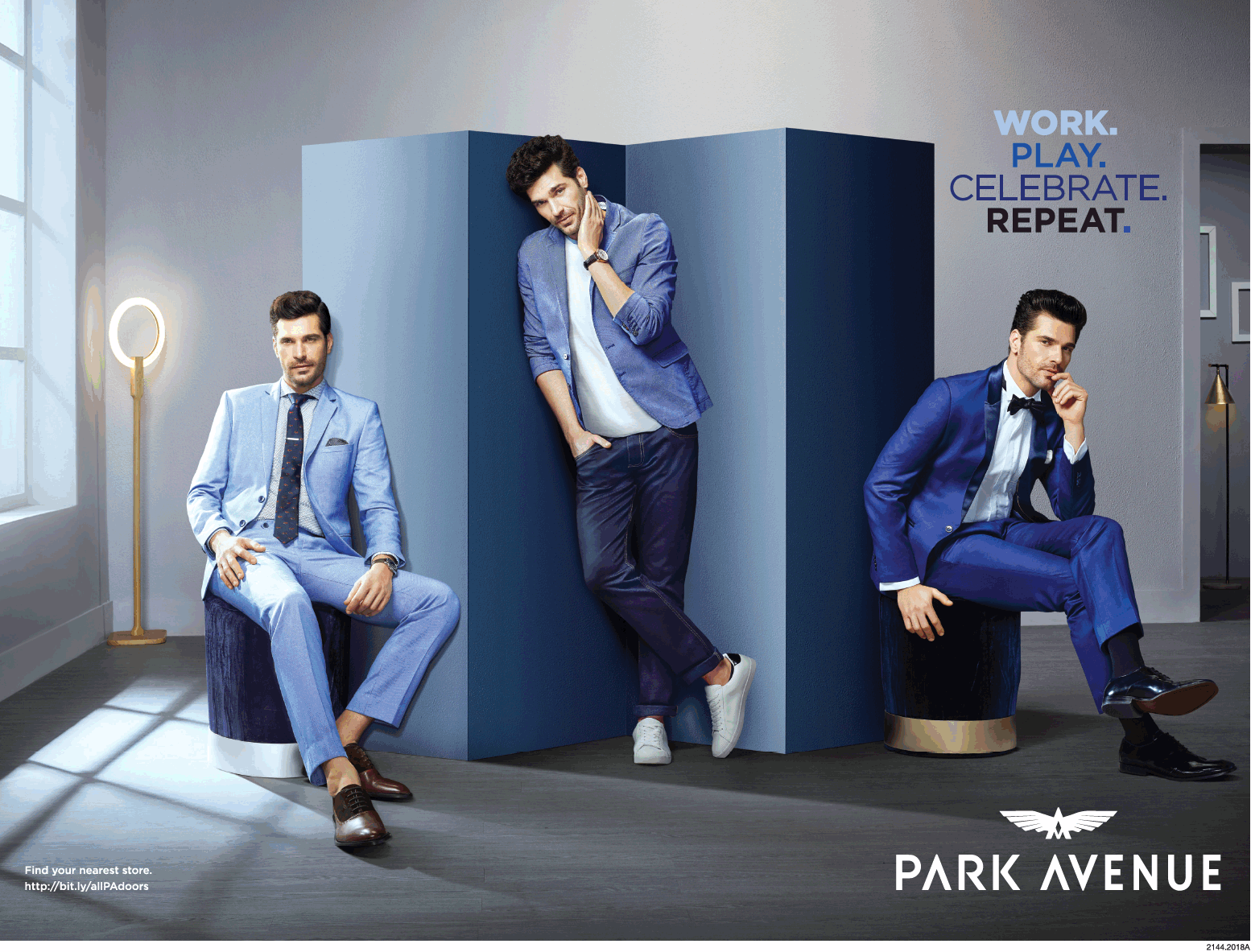 One of the premium brands that come under the prestigious Raymond Group is Park Avenue. It comprises a sophisticated collection of apparel. The fabric and design just wrap you around with the utmost touch of elegance that makes you presentable for every occasion. An elite appearance is what you can expect from this brand. It sums up as must-have apparel in every men's wardrobe for the special affairs in life.
Van Heusen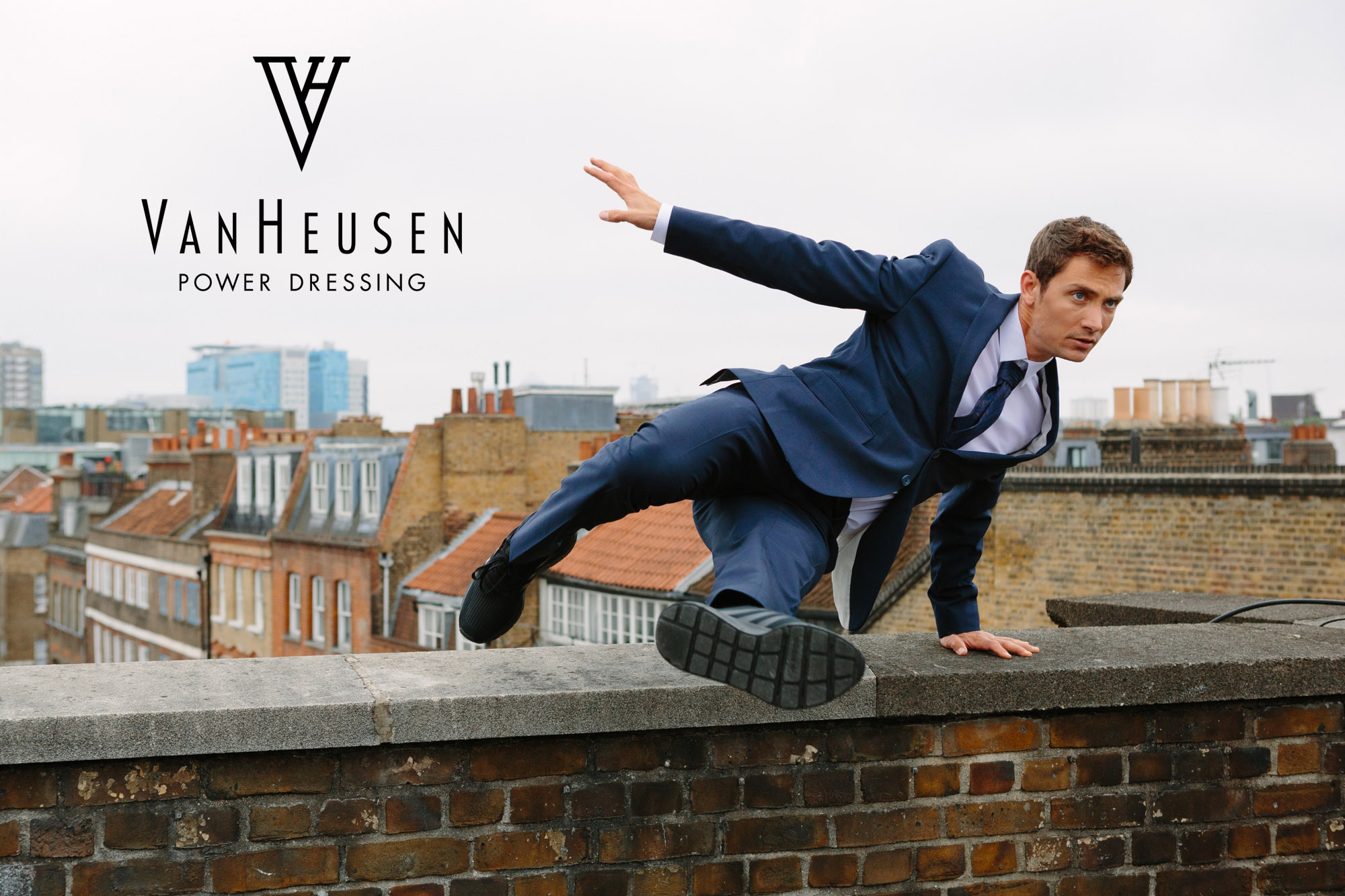 Van Heusen is one of the finest brands under the Aditya Birla Group. It traces its origins in Ireland but today houses a retail line in India as well. The clothing line is an abode to diverse fitting preferences for men. It boasts products that include athleisure, formals, and casuals among others. The brand claims to give out an individual persona on the ones who adorn their outfits. And we could not agree more with this.
Mufti
Having its launch in the year 1998, Kamal Kushlani owns this contemporary clothing line. Credo Brands Ltd takes care of the marketing and distributing face of Mufti. With its quirky label, Mufti is bound to get the attention of young men who wish to just go beyond the usual monotonous style of dressing. New age designs complementing men of every age are also a delight to look into. Mufti manages to stand out in the range of men's clothing brands due to its appeasing up to date patterns and unconventional style statements. This brand is also well-known for its collection of jeans and shirts specifically.
Manyavar
How does a list of Top 10 Indian Clothing Brands for Men be complete without any Indian festive wear? Manyavar ranks amongst the topmost brands for the traditional Indian wear in men's fashion. Ravi Modi, an entrepreneur, is the person behind the launching of this distinguishable brand. It began as a clothing line only for men but later grew to other categories as well. Manyavar sums up as one of the best of Indian wear in terms of comfort, elegance, and also pomp.
Top 10 Indian Clothing Brands for Men
Most Indian Brands tend to maintain or come up with label names of foreign significance just because it sounds fancy; and of course for the quick attraction too. It is due to this that commoners confuse the brands with its nature of foreign features. These brands however, do carry their trade to other nations acquiring decent recognition for the country. Men's clothing brands have seen an upswing over the years with an abundant range of styles to choose from. Formals, Casuals, Athleisure, Woolen, and Contemporary garments are more in the light nowadays bringing an upgrade to the Men's fashion.
How well did you know about these brands and their Indian connection? This list comprises the leading sources of the textile market in the country making it an easy pick for you to look into.
Happy Shopping!