How many extraordinary Indian series do you know about? A few? With various platforms on the rise, it might be difficult to quickly access the best among them even if you wish to binge-watch. Fret not because that is where this list of Top 10 Indian Web Series That You Must Watch come in handy to back you up.
Some years back, the term 'series' used to seem different in the Indian context. It was only well built around home channel serials rather than how it is referred to in today's world. Indian Web series is a bit more diverse in the present day from earlier portrayals. There are some profound under-rated works and critically acclaimed ones that sometimes tend to go unnoticed in the Indian Web Series list. It is indeed an inexperienced treasure waiting to be brought to discovery for the sake of good content.
Netflix, Amazon Prime, and YouTube Series are some of the prime platforms of web series. We present you the list of Top 10 Indian Web Series That You Must Watch, keeping in mind these platforms and the finest quality content.
An original from TVF Series, Yeh Meri Family is a trip down memory lane especially for the 90's generation. A time when social media was not in the picture yet. This show won many hearts particularly for its simplicity and raw form of love for family. The term 'family' comes with all kinds of baggage but can still be the calmest place to be in. This brilliant portrayal from the point of narration of the middle child in the family is Yeh Meri Family. You are bound to feel nostalgic and left yearning to experience childhood days all over again.
Streaming Platform: Netflix, TVFPlay
This is one of the game-changers in the genre of new-age thriller web series. With the perspective of a middle-class father, it brings in many versions of how far a mind of a commoner can go. The love of a father goes to the extent of being poisonous for the sake of saving his son. As the storyline progresses, you feel a connection with the father's helplessness while also struggling to find justice in his actions. Madhavan and Amit Sadh play the two protagonists in this thrilling series.
Streaming Platform: Amazon Prime 
What the Folks (2017)
This is a feel-good series that stays with you for a long time. It portrays typical Indian family conversations that brew awkwardness in the aftermath. Sounds like some story from your household right? And that is exactly the USB of this show. It talks about the struggles of modern families living together, coping generation gaps, and adjustment complexes within a household. It is a Dice Media Production and part of the YouTube series.
Streaming Platform: YouTube, MX Player
Inside Edge (2017) 
Inside Edge is one series that makes sure you are on-hook with it from the very beginning. It records huge waves of positive response even today. The first Hindi web series to claim Amazon Prime as original distributors is Inside Edge. The plot revolves around cricket and match fixings predominantly. The politics and scams that live through sports are put in the foreground. The story-line grips you on every phase leaving you wanting more. This one is on top of the 'highly recommended' list. 
Streaming Platform: Amazon Prime
Tripling (2016)
It seems like the TVF Series just cannot stop giving us good content! TVF Tripling is a modern tale of siblings getting together. A tale of how three siblings re-discover their small pleasures in each other's company. Becoming adults and working hard through the years, they appear to have lost the essence of fun in life. That is how the 'tripling' set out on a road journey to take a time-out. A breezy storyline with the right amount of family drama is what this series is made of. Maanvi Gagroo, Amol Parashar, and Sumeet Vyas play the lead roles.
Streaming Platform: TVFPlay, Sony Liv
Pitchers (2015)
Another in the TVF Series block. While Indian web series was not much the talk of the town, Pitchers is one of the few series that made a benchmark in this category. Four friends resign their 9 to 5 jobs and come together for a start-up project. The struggles of budding entrepreneurs, the conflicts, and misunderstandings arising within those lines are the major points of view in the series. It comes as a very close portrayal of realistic conditions which makes it a hit on the charts. In fact, there is a huge demand for its second season to take place from the viewers.
Streaming Platform: TVFPlay, Sony Liv
Sacred Games (2018)
This is probably one of the most hyped Indian web series that you must have heard of. It has a stellar cast that includes Saif Ali Khan, Nawazuddin Siddiqui, and Pankaj Tripathi. The crime thriller is set in the city of Mumbai progressing with the storyline of underworld gangster crimes. Though it loses its forte in some places of the story, it is a thrilling experience to watch as a whole. The dialogues act as bonus points for you to watch this crime drama.
Streaming Platform: Netflix
Apaharan (2018)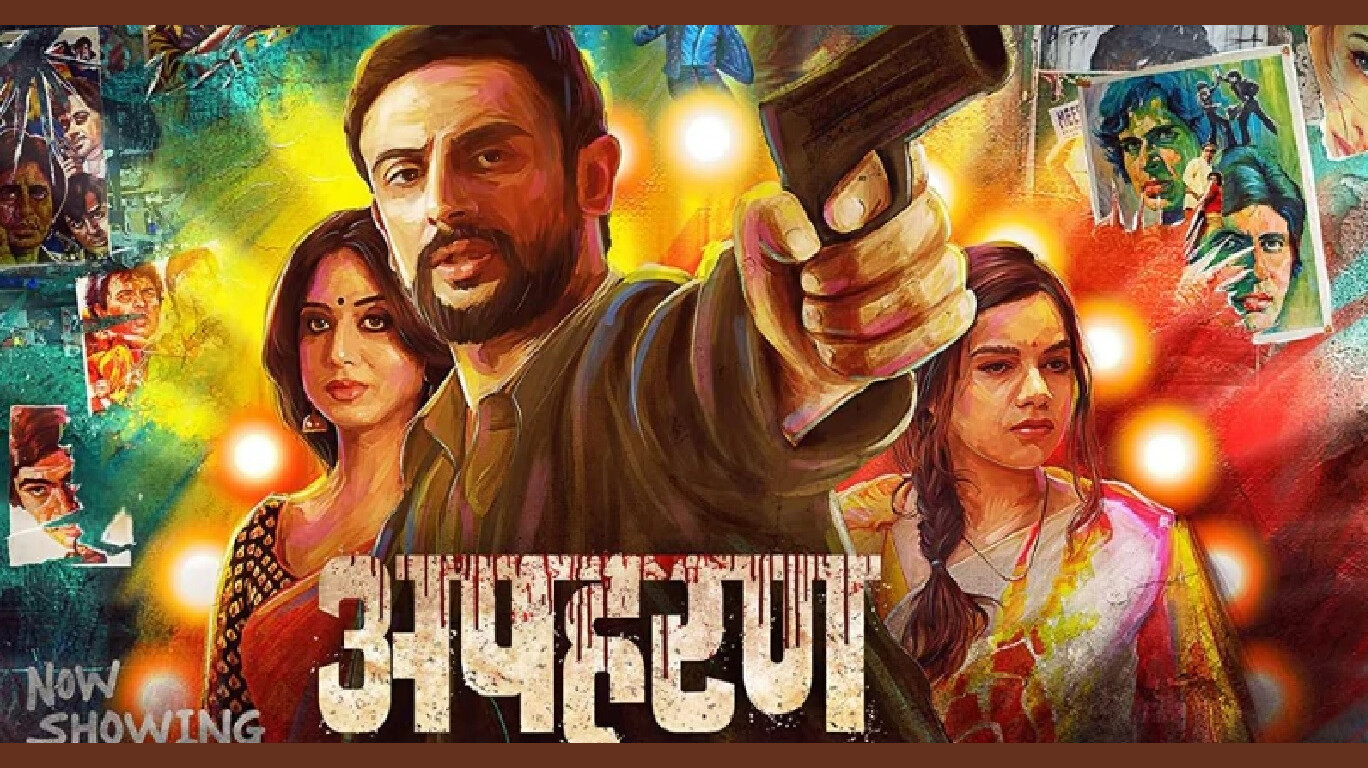 As the name suggests, Apaharan is a series with the storyline unfolding on the events of 'kidnapping'. It is an action thriller with few comical elements fused in it that balances the plot very well. What seems to be a simple story of kidnap and ransom goes on to complicate more on the way that you do not expect of. A lot of mystery ensues with each episode that leaves you waiting for the suspense to break in. You get to see a lot of action drama in this series
Streaming platform: ALT Balaji
Permanent Roommates (2014)
Sumeet Vyas and Nidhi Singh play the lead roles in this breezy romantic series. You get to see a fresh and lively take on romance which makes you chuckle (in a good way) at regular intervals. It is a very sweet love story that does not make you cringe at any point. The flow of events is natural and lets you get on an emotional stride with the main characters. Again, this is a TVF original and comes under the YouTube series network.
Streaming Platform: TVFPlay, Sony Liv
Haq Se (2018)
This is one beautiful series that is based largely on the adaptation of the novel 'Little Women'. Haq Se is a very under-rated series because it is still unknown to a lot of the masses in the country. The plot tells the stories of four women (sisters) and their dreams in the backdrop of the beautiful sceneries of Kashmir. It progresses with the perspective of the individual sisters and how they cope with their passions. This one is a heart-wrenching series and is ought to be in your list of best Indian series.
Streaming Platform: ALT Balaji
Top 10 Indian Web Series You Must Watch
Good content is forever in demand and the viewers evolve with every show as well. The best is still arguable from different perspectives. But the Top 10 Indian Series That You Must Watch is the absolute list that promises you supreme quality content.