We have all been in the loop of watching the same set of popular Netflix series over and over again. You may not be doing this on purpose, but it is just the way it happens. Whenever you are in a mood to watch comedy, the browsing list shows you the popular ones first. And only when you take the risk of exploring new names in the block will you get to know the hidden gems. Top 10 Underrated Series To Watch On Netflix makes your work easier there. This list compiles up the best of these out of sight treasures.
With most of the in-demand Netflix series doing the rounds, the novel storylines are pretty much brought to the bottom of the list. Unless there is a hype about the actors or a breakthrough, the names stay as underrated Netflix series for the longest time period. From this list on Top 10 Underrated Series To Watch On Netflix, you will not only get to know the priceless ones within the shell but also the great quality content that you yearn for.
It includes different genres for the different tastes that cater to the viewers. Your go-to checklist will definitely have these names topping up every time you hang out with your friends or family. Trust me, it is that good! In fact, you would wonder why you had not come across it earlier. It is not only the underrated Netflix series but also the best list of series to watch on Netflix as a whole. Now, without bringing any further suspense, let us take you into the binge-watch Netflix series list right away.
Schitt's Creek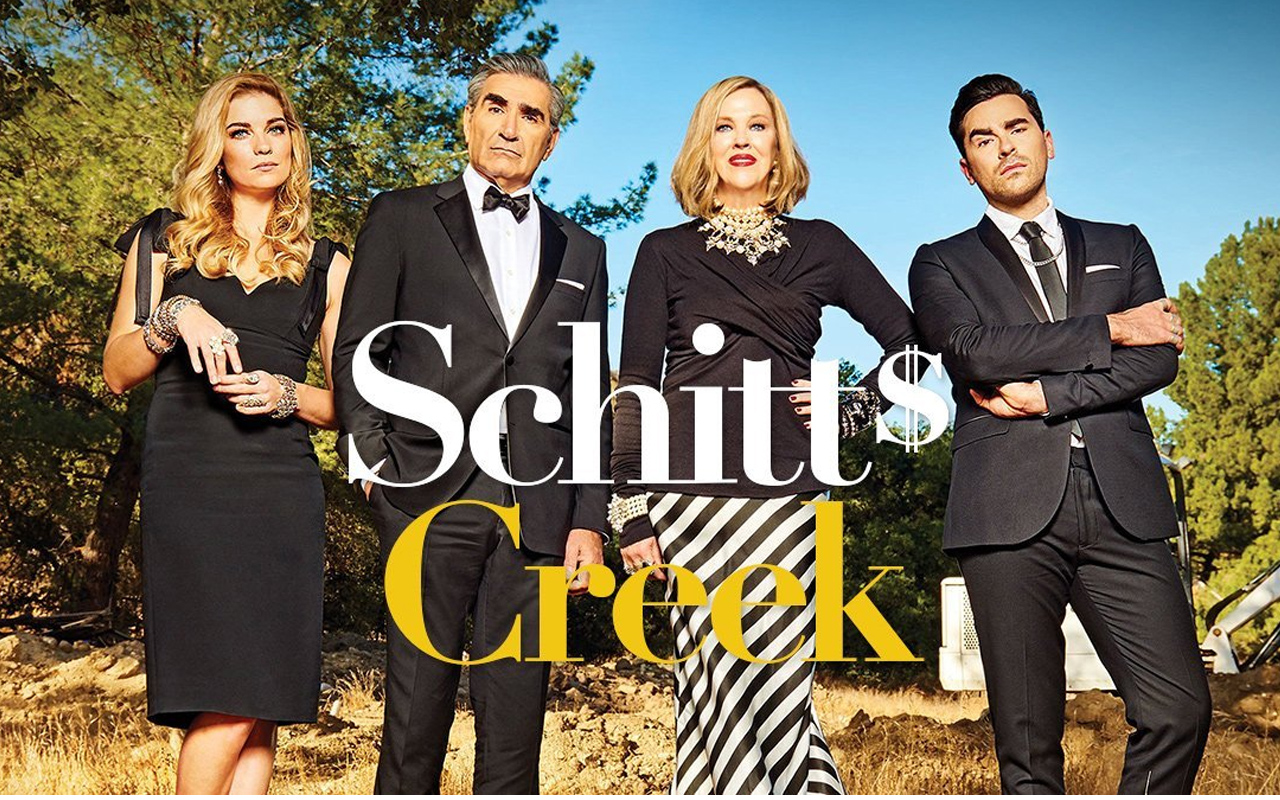 This Netflix series is one sitcom that you can never neglect. We often hear the motivating speeches on Rags to Riches, but this show conveys the theme on the exact opposite- Riches to Rags. You may think it only talks about a sad downhill story of a family who is bankrupt. But no! It just takes you along the most fun journey of crossing obstacles and surviving in the hardest of times. All of this being a narrative to a sitcom! Give F.R.I.E.N.D.S some rest and go watch this underrated Netflix series today.
Spinning Out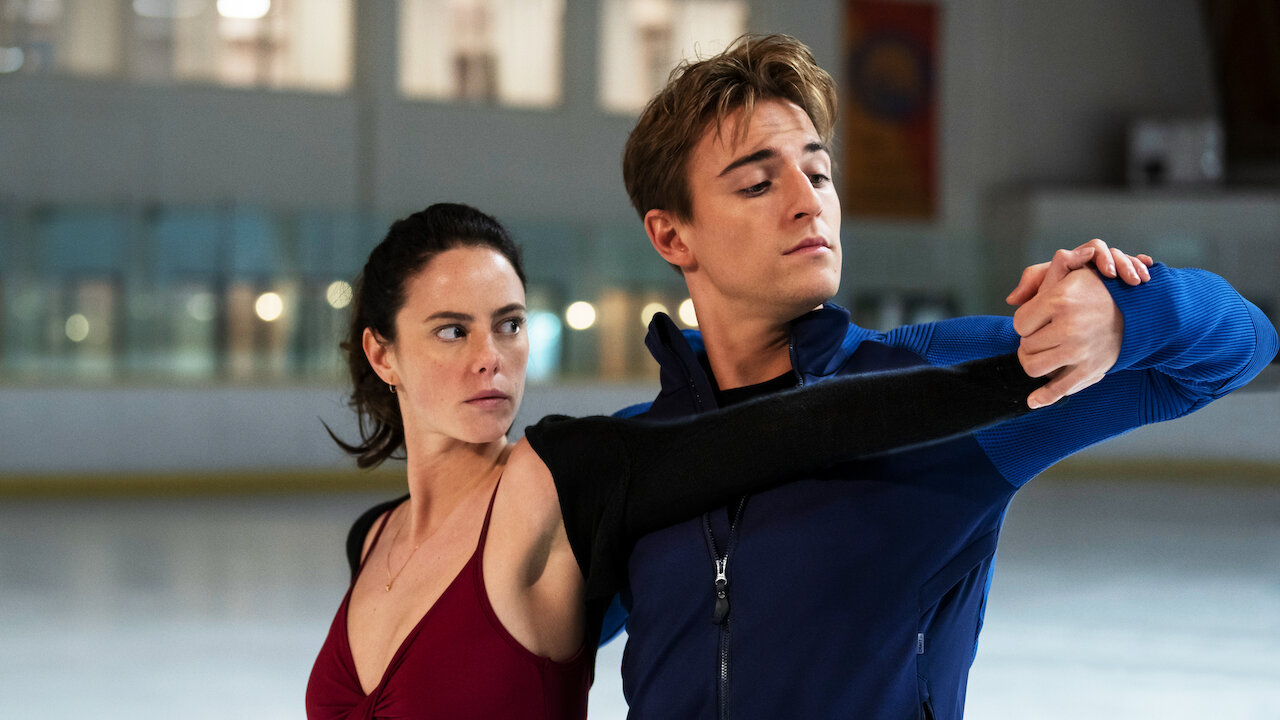 To live life is to fight and survive every problem on your way. Dealing with the hurdles was never been taught as an easy job. Spinning Out is everything you need to feel around the hard-hitting reality and confronting it every step. There are thousands of stories that never see the light to an end for their problems but still keep reverting no matter what. This Netflix series shows you exactly the variants on this theme. The struggles of an ice skater, her professional, personal, and mental crisis form the foreground to the story. You feel an instant connection with the characters and tend to root for their survival on each step. A must-watch!
Crashing
What happens when your childhood crush visits you at a time while you are engaged to another? Complication, exactly! A very comical turn of events brings out the vulnerable emotions that you thought were long gone. This scenario makes up the visuals interestingly engaging in the Crashing Netflix series. The genuine confusion of handling situations and image consciousness in front of friends will create tensions all along. Although an age-old story, the portrayal is very much refreshing. A surprising end will keep you waiting for the second season. I know I am!
How To Get Away With Murder
The life of a criminal defense lawyer who is also a professor intertwines with a bunch of her students in an unexpecting manner. They cover up for each other to get away with murder which is another interesting event on how it occurs. While we think that each other got their backs on this case, it comes out as a pretty selfish plot as well. Because this group of people stays together only due to the coincidence of the events. They just consider that this is what is best to do at the moment. The wonderful acting and brilliantly written screenplay will amaze you right from the first episode.
Russian Doll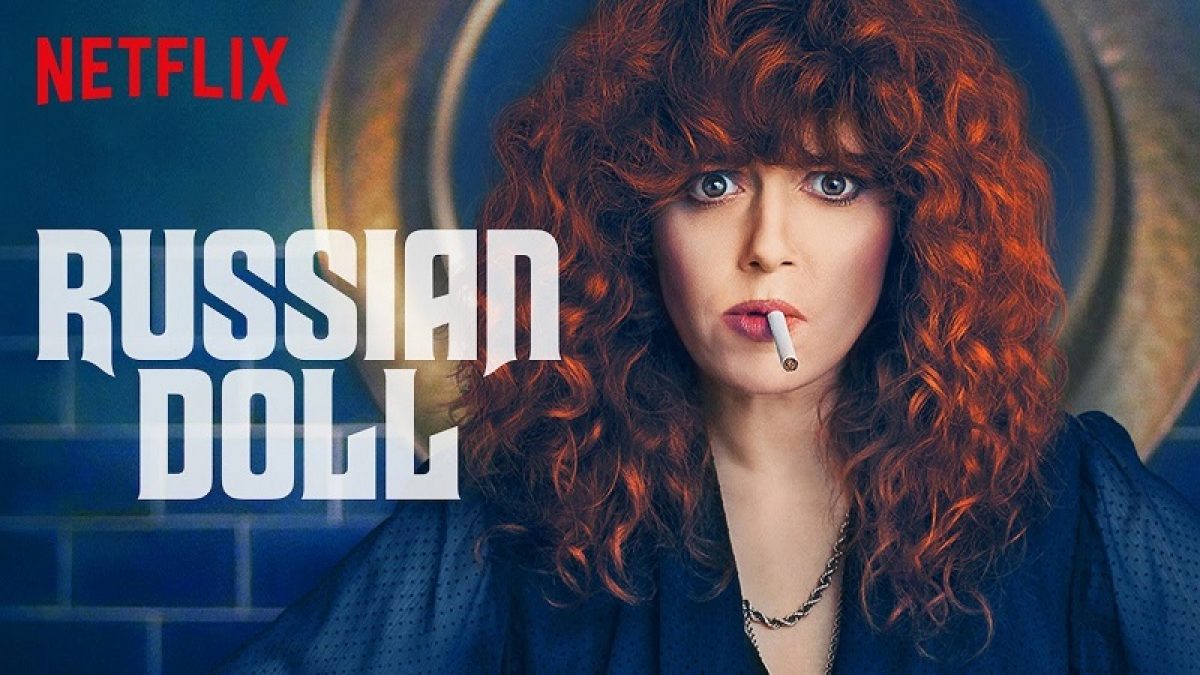 You must have been a witness to a few time-loop based Netflix series. Well, this is just another topping to the list. But I assure you it is very much different from other names existing in the list. It is not a typical time correction game or realization of mistakes but much more. The character, Nadia is stuck in a day wherein by the night she dies. The next day she wakes up to the same routine all over again. As she gets used to this 'new reality', Nadia goes on to deal with it by dealing with her own self. You notice that self-realization can come in different shades of learning and that helps in solving almost every problem. Definitely an intriguing series to watch on Netflix.
Love Death Robots
One word to describe this Netflix series- Extraordinary! The live (action) animation is both an entertaining and thoughtful series. Having around 18 episodes, a group of the immensely talented and inspiring set of directors and technicians is behind this masterpiece. They deserve all the credit for this underrated Netflix series. The themes and its execution is on point in every frame, ultimately giving you a mind-blowing experience. Each of the episodes has a running period of not more than 20 minutes, with some even having the minimum of a five-minute range. You are sure to finish it off within an hour or two. With its excellent content, you might just watch it all over again.
Bojack Horseman
This is an adult-animation sitcom that has left a mark of its own in the Netflix world. It comprises of dark comedy and satires that you can easily relate to. The reason Bojack Horseman has a chance to become one of your favorites is because of brutal reality being fed with a sense of humor. While the Rick and Morty series was quite fascinating in its own way, Bojack offers another version of adult comedy with an unusual input of characters. You will laugh your heart out and at the same feel the deep insights being let out through each of the lines.
The Society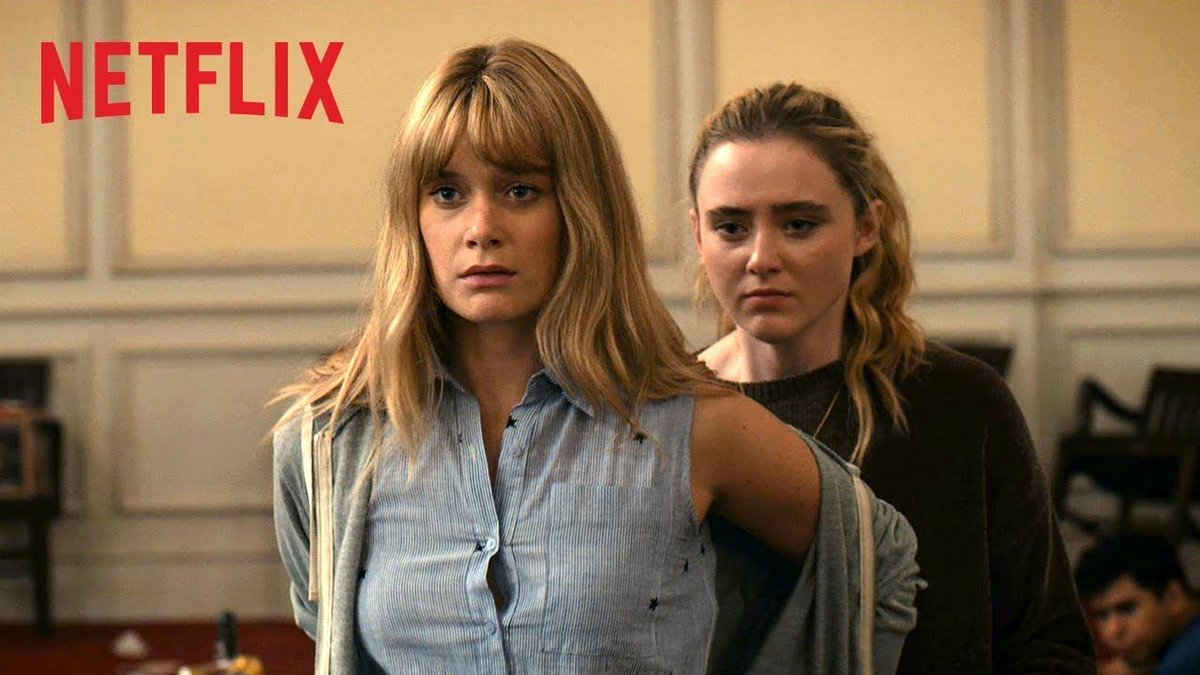 What if a society is to rebuild itself but at the hands of young teenagers? Chaos? Or a more responsible generation? This show develops its plot with this storyline in mind. The sudden disappearance of adults in the town will be fun at first. Just like how we wonder to hide away from parents to go on a secret trip. This show represents exactly the innocence and rebellious minds of the teens. But as we get into more of the plot, there are mysterious facts unraveling and unanswered questions that grow into you. Just like that, the secret trip is a lost cause that you can do nothing about.
Vikings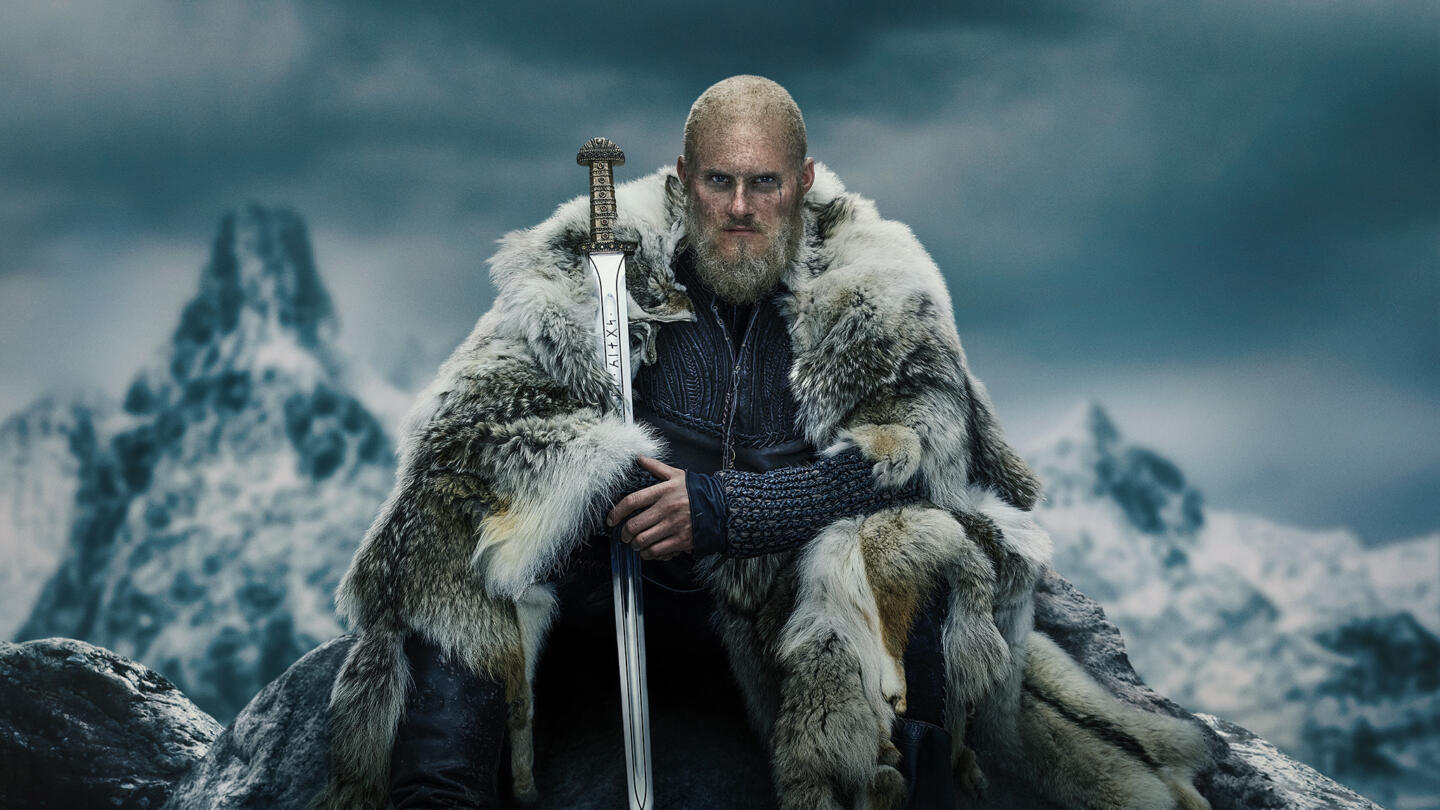 The Top 10 Underrated Series To Watch On Netflix covers every genre that you would take interest in. Vikings is an excellent take on a periodical film series that is sure to grip you in the very first season. You get a good feeling reading on the minute details depicting the historical elements set in this Netflix series. The stories of the Vikings tribe never fail to attract attention from the viewers even for a second. That's how brilliant it is! Definitely a binge-worthy series to watch on Netflix.
Shameless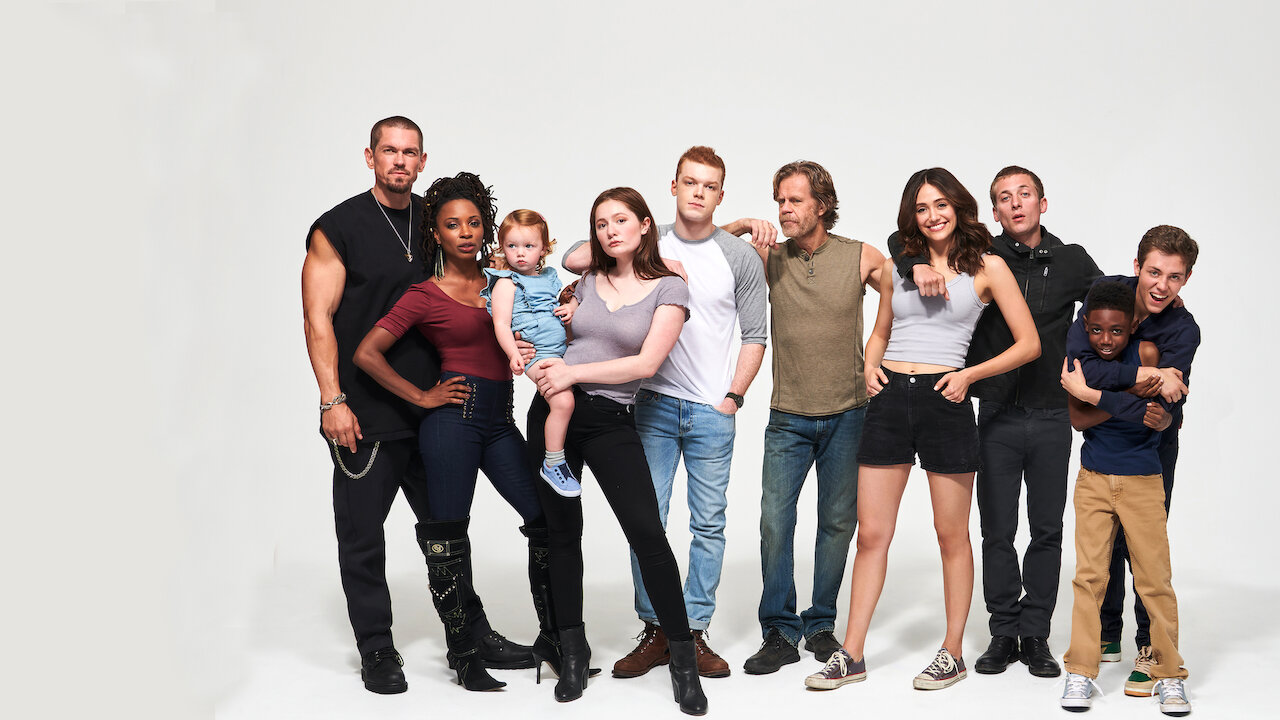 This takes you on an emotional rollercoaster ride through each of its ups and downs. You feel a deep connection with the characters and their heart-wrenching moments. The writers have done a marvelous job in narrating this tale of a working-class household. The father of a six-children family goes through a drinking problem while the eldest daughter makes sure to glue in the family together at every step. The struggles of each of the members can be felt in different ranges giving you overall heart-warming experience.
Top 10 Underrated Series To Watch On Netflix
With an ever-growing number of series and adaptations on the online platforms, there are great chances to miss out on some of the best content and film experiences. It is just an honest mistake that everyone could make. The popularity of one show will obviously bring down several other shows to the bottom list. Hence, you could always explore the various set of series to watch on Netflix by browsing over the line of popular shows. And of course, you could even look into this list of Top 10 Underrated Series To Watch On Netflix to get an exciting list of binge-worthy Netflix series.
So, pick your favorite from this list and get into the prep for some wholesome quality content. Do not wait up or compromise anymore, because you got everything you need to watch (at least for another four months) right here in the Top 10 Underrated Series To Watch On Netflix.