In the movie, Shubh Mangal Zyada Savdhaan, you must have watched their exertion to document their love in front of society and on top of that they have to demonstrate that they are normal and their behavior is by birth. They need to prove themselves. Their family, who wished once to accept their child with their choices but were taken back because of the norms set by society.
What is society? It is built up by the people, norms are set by the people. So don't you think these norms must be flexible for the people? But, unfortunately, these norms are not flexible and they only judge a person is normal or not. a person's qualification fails when it comes to accepting any taboo. For accepting any taboo, a person must have a broad mind, then only he/she can withstand society. This made the maker think that a movie like Shubh Mangal Zyada Savdhaan is needed.
Shubh Mangal Jyada Savdhaan love
This movie is about a gay couple whose roles are played and slain by Ayushman Khurana and Jitendra Kumar. Ayushman Khurana is playing the role of Kartik Singh and Jitendra Kumar as Aman Tripathi. These two men are totally in love with each other. But as it is said that as love is a path of fire in which the lovers need to walk barefoot. In the case with Kartik and Aman. they need to fight society to stay together because their relationship is strongly opposed by their parents. The roles of their parents are played by Neena Gupta and Gajraj Rao. 
Bestowal
Kartik and Aman were neighbors and they slowly fall in love. They think that their relationship will be understood at least by their parents as they think that they are educated. But there guess turns out to be wrong. His parents do not understand him. These norms are set by the society that does not consider homosexuality as normal. This mindset is reflected in the movie.
Mirror to society
An elder asks Ayushman when he decided to be gay, he cross-questions him, when he decided to not to be gay. You all may find it a hilarious statement but if you deeply notice, this scene reflects the mindset of society. There's a scene in the movie where Ayushman openly talks about homophobia, this reflects that the society is suffering from a disease called homophobia where they cannot accept the same-sex couple.
Its a message in the movie that homosexual people need not be ashamed of themselves. They must openly admit this fact that they are just like normal people. The difference is only that they have a soft corner in their hearts for the people of the same sex. A scene in the movie where the pornography industry is blamed for homosexuality is another scene that reflects the mindset of the society.
There's also a scene in the movie where Jitendra Kumar is introduced to a girl by his parents so that he can marry as per the norms set up by society. But when you watch the movie you can feel the awkwardness he felt with a girl and a sense of comfort he felt with a guy.
Homophobia In India
India is an ideal and a country where values ​​and values ​​are given great importance. It is a country where evil forces are also recognized. Now, in such a situation, if someone close to you does something that does not grace the society nor has it been seen or understood before, everyone sees it from many different perspectives. Some are also afraid of it and this fear is called homophobia. In backward areas, it is considered to be a case of direct ghost haunting.
Even if you ignore those who do not believe in ghosts, but what will you say to those parents whose only dream of life is that their children will be set. Parents always train their children to make their lives smooth. They want the lives of their children to be respected. Parents know that society never allows the bizarre people (according to them) of society to live peacefully. So parents try to make their children understand and make their life more enjoyable.
The stereotype in Indian society
Well, there is another thing in it that people also understand that it is a brain disease that can be removed or cured by scolding. In backward areas, it is considered to be a case of direct ghost haunting. People thought that their children are being controlled by anyone else through black magic. Such types of examples are seen where the children are taken to the tantric to free the ghosts. Parents also thought that their children are behaving like this because they love someone else and they are doing this to avoid arrange marry. 
377 in India
So why Shubh Mangal Zyada Savdhaan was much needed? For thousands of thousand homosexual people in India, the fight over Section 377 of the Indian penal court is about the difference between these two worlds. It was about respect. It was a fight to recognize as normal. As well as a fight to be allowed to live and love without a state watching and judging. It was about to do all those things like legal marriage with a lovely one, enjoying the existence in public records or documents, etc which a normal citizen of this country does.
Despite the fact that 377 is removed, many people who consider homosexuality as an abnormality. They think that homosexual people have adopted their sexuality from some condition or situation. But they always forget that they haven't adopted it, it was in them by birth. Do they also forget that if homosexual people like or are attracted to someone of the same sex then what is their problem?
It's their life and their choice with whom they want to spend it. In the movie, one of the guy's father was a scientist, but when it comes to accepting the taboos, education fails.
Paradigm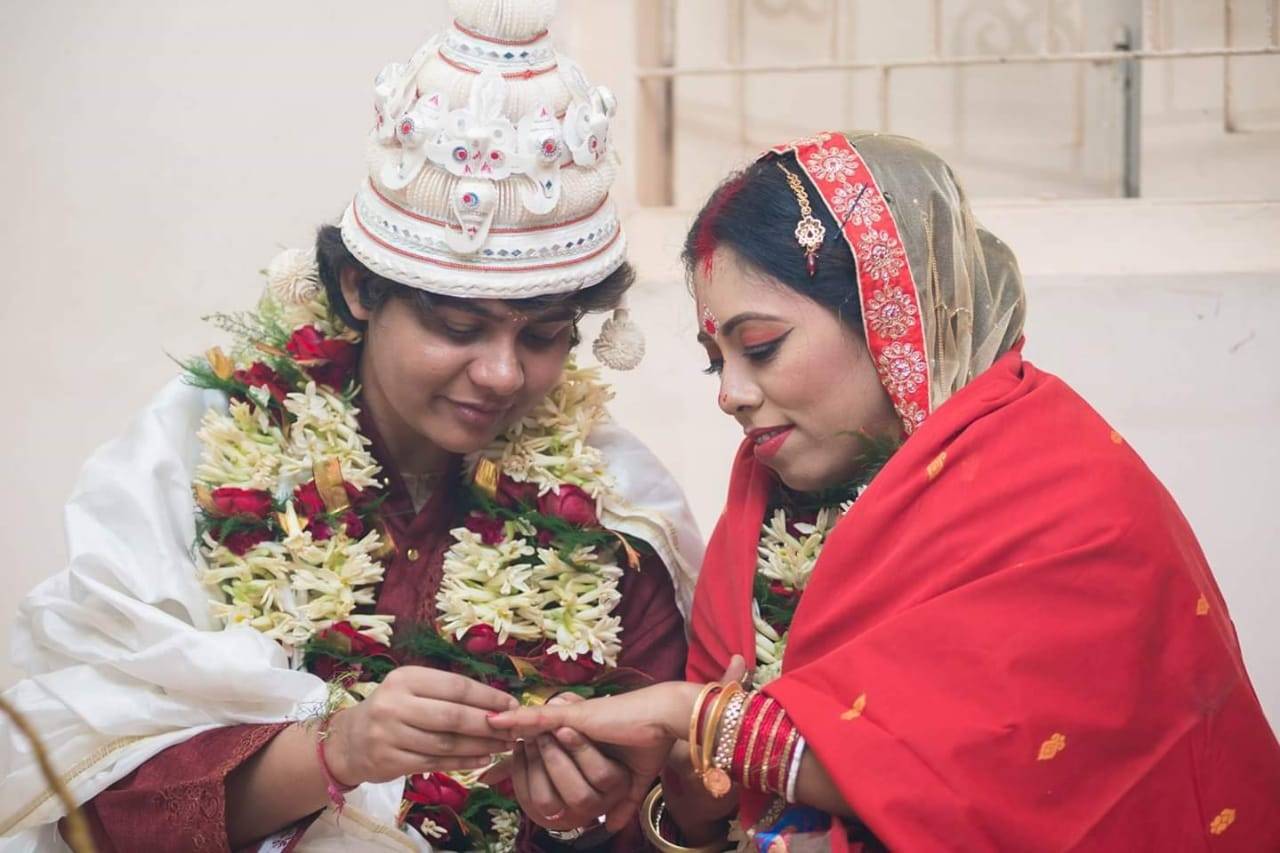 In 2007 Kolkata-based entrepreneur Shaswata Lahiri and fashion designer Diyasha Bhattacharya got married in a temple in north Kolkata. Sree and Suchandra Das Mukherjee had a social marriage in December 2015. Ayaan Syed married Siddhartha Verma and been living for four years in Bengaluru. These are just a few examples. There are many other people who have done this work by challenging society. Showed emotion. Even though people married in different cities in different states, but one thing was common among all of them, taunts of society. 
Media exposure through film
After this film came to theaters, people somewhere understood that there is no harm in it. Now the attitude of people is becoming a bit soft on such people. Gradually, somewhere on the right, people are understanding that love is love. Meanwhile, LGBT communities have benefited the most. These communities gave some positive messages and interviews in the media for the first time.
Ever since the story of this boy has come on the big screen, most people are looking for such boys, listening to their love stories and understanding and the printing also.
After the movie Shubh Mangal Jyada Savdhaan, there has been a lot of discussion about how the role of government should be improved to governing instead of telling how people live their lives. Right under the guise of this, but now people started talking about LGBT. Unaware people started to understand and ask about it.
Something happened in society that no one had dared or needed to do before. And it has directly benefited those who really should have benefited from it and got it long ago. But it's okay. Better late than never.
Final Verdict
In India, an environment was needed for awareness, that's why Shubh Mangal Zyada Savdhaan was much needed in India. No doubt after this movie India perfectly got the environment. Under the guise of this environment, people are talking about LGBT and understanding the sensitivity of the topic. People who want to educate their friends and relatives about this sensitive topic get an example. Through this movie, everybody has a better understanding of LGBT. 
Bollywood is just initiated. It was an experiment. And guess what? This experiment is successful. People accepted the movie and thus the whole community welcomed it with an open heart. LGBT get chances and dare to express their feelings. The environment has been changed and improved.